Provident Financial issues new profit warning as boss quits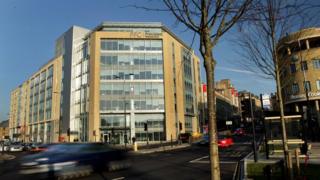 Doorstep lender Provident Financial has issued its second profit warning in months.
It says it now expects to make losses of £80m to £120m as its debt collection rates have dropped to 57% compared with a previous rate of 90% in 2016.
Bradford-based Provident recently changed the way it collected its loans, replacing self-employed agents with "customer experience managers".
Its chief executive, Peter Crooke, has resigned.