Forgotten reality stars finally return from the wilderness
Channel 4's ambitious reality show Eden has come to an end, eight months after the most recent episode was shown.
In March 2016, 23 volunteers moved to the Scottish Highlands to "start again".
Only four episodes of the show were ever broadcast in July and August last year, but the cast have only now come home.
Participants have spent the past 12 months in Scotland but less than four hours of footage was ever shown.
A spokesperson for Channel 4 could not confirm to whether participants were aware that episodes were not being broadcast but says footage will be on screens in 2017.
"When filming began we had no idea what the results would be and how those taking part would react to being isolated for months in a remote part of the British Isles," a Channel 4 representative told Newsbeat.
"That's why we did it and the story of their time, including the highs and the lows, will be shown later this year."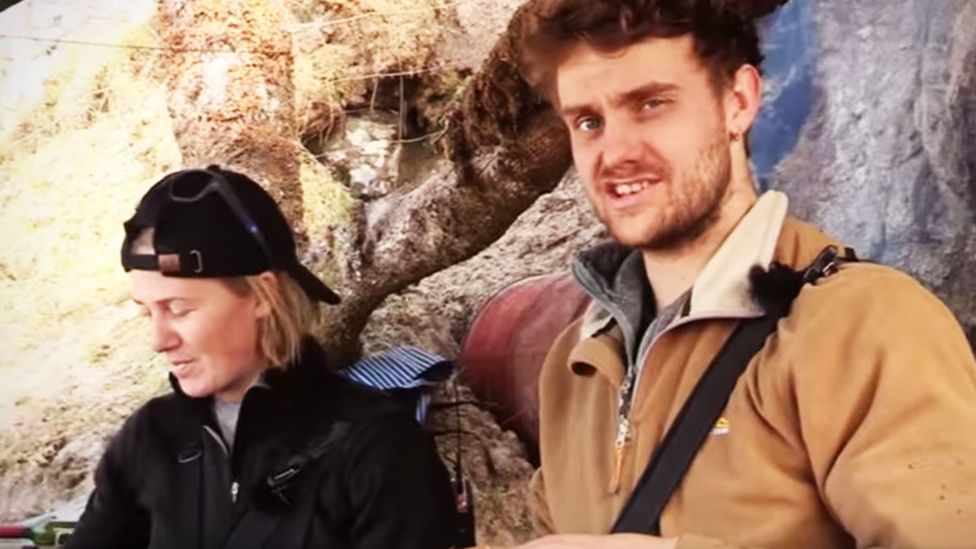 Image caption The 23 contestants attempted to build a community from scratch in a remote part of Scotland
Eden showed a group of people trying to build a community from next to nothing in the Highlands.
They had to build their own shelter and hunt for food.
The Telegraph reports that viewing figures fell from 1.7 million to 800,000 people during those first four episodes.
The last update on Twitter from the show was in October 2016.
During the first four episodes of the show, contestant Tara Zieleman quit the show after rowing with fellow participants.
Rumours suggest more people had also quit but Channel 4 have not confirmed this.
A report by The Press and Journal quotes a local resident called Maria Macpherson as saying participants needed to visit a local dentist after eating "chicken grit."
But Channel 4 insists some of the reporting is "inaccurate".
Find us on Instagram at BBCNewsbeat and follow us on Snapchat, search for bbc_newsbeat