Labour conference: 'Extensive' Brexit debate promised amid row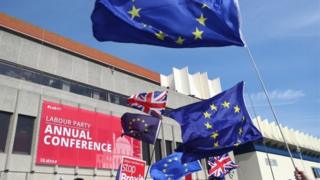 Labour is not trying to ignore Brexit at its annual conference, shadow chancellor John McDonnell has insisted.
He told the BBC the leadership had "no control" over issues chosen by members to be voted on, which include housing, rail, the NHS and pay but not Europe.
But he said there would still be an "extensive" discussion on the subject as Labour tried to "build a consensus".
The BBC's Laura Kuenssberg said pro-EU MPs were accusing the leadership of shirking a "full and bumpy" debate.
Although there is a session set aside for Brexit and international issues on Monday morning, the focus is on approving Labour's existing policy and there will be no vote on contentious issues such as the future of single market membership.
Brexit was not chosen by local members and trade union members as one of the eight motions to be voted on in Brighton.
The Jeremy Corbyn-supporting Momentum group had urged its members not to support a resolution on Brexit, emailing them with an alternative list of subjects to choose – including the Grenfell Tower tragedy, rail, growth and investment, workers' rights and social care.
Mr McDonnell said the choice of resolutions was up to party members but there would still be a "robust and thorough" debate on a Brexit statement from Labour's National Executive Committee and the terms of exit remained a "key issue" for the party.
"The delegates choose their priorities and that is what they have done," he told BBC Radio 4's Today. "The leadership does not control that at all… the whole point of our party now is to hand our party back to the membership."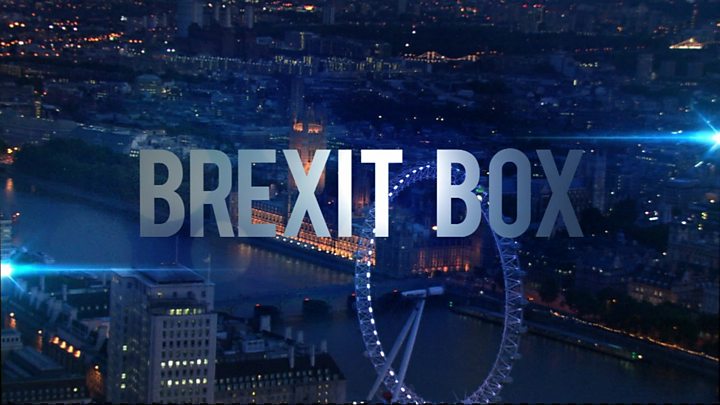 He claimed that Labour, which backs remaining in the single market during a post-Brexit transitional phase but then wants to secure tariff-free access to EU markets afterwards, was the "only party" capable of uniting the country after the UK's exit.
People were telling him that Labour had "to understand all the ramifications of the different options and then build consensus both in our the party but also the community itself".
He said a "consensus was emerging" that continued membership of the single market membership was not viable – given the obligations it placed on the UK to accept freedom of movement – but that a compromise might be possible to give UK firms equivalent access.
"Is there a way that reforms can take place that will enable us to have access to the single market? In that way, we can achieve a compromise within the community which gains us the benefits of the EU as it were and overcome some of the perceived disbenefits".
Several Labour MPs tweeted their displeasure at suggestions Brexit was being downplayed.
Former shadow chancellor Chris Leslie said the outcome was "utterly ridiculous" and former culture secretary Ben Bradshaw tweeted: "Keeping #Brexit, biggest issue of our time, off our #lab17 agenda is silly and undermines the claim that we are listening to our members."
Chuka Umunna, of the pro-EU Open Britain campaign, tweeted: "I can't believe no Brexit related motion is being debated at #Lab17 tomorrow. We should not be ducking this debate – we should be leading it."
Although Labour's ruling NEC will finalise an agreed statement on Brexit that delegates will be allowed to vote on in an attempt to defuse tensions, it will not commit the party to single market membership beyond the transition period.
The BBC's political editor Laura Kuenssberg said that while minimising the opportunities for conflict might be seen as "politically clever", given the divisions in the party over Brexit, she said many MPs would find the situation "frustratingly vague".
Liberal Democrat shadow Brexit secretary Tom Brake said: "Corbyn's anti-EU wing of the Labour party have won the day.
"Labour have again shown themselves to be neither here nor there, unable to come up with a coherent policy for fear of their own internal politics spilling out into the public."
On Sunday, Mr Corbyn faced calls to commit Labour to stay in the EU single market and customs union after Brexit, but he warned this could affect the UK government's ability to use state aid to safeguard jobs.