Belgium driver on terrorism charge over Antwerp 'attack'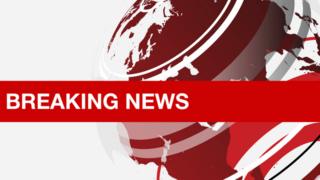 Belgian prosecutors have brought an attempted terrorism charge against a man who drove at a crowd in Antwerp on Thursday.
No-one was injured but shoppers in a pedestrian zone were forced to dive out of the way.
The man was caught by soldiers, who found knives, a non-lethal gun and a substance which a bomb disposal team had to deal with in the car.
It came two days after the anniversary of deadly attacks in Brussels.